ARK: Survival Evolved is a sci-fi, dinosaur-era survival game available on PC. The game is notable for its feature-rich gameplay and expansive game worlds that challenge players with different biomes to survive in. The title's developer, Studio Wildcard, provides various modifications and plugins for users to take advantage of.
With so many plugins, mods, and different gaming formats, players can play the same game differently. Because of the multitude of gameplay methods and the platform's expansive maps with in-depth graphics, many gamers choose to spin up their own ARK server to host gaming parties for themselves and their friends – one of the growing video game trends. But choosing to play on your own server leaves you with an important decision: whether to join dedicated vs non-dedicated servers for ARK.
Use this guide to help you navigate the pros and cons of both options and, ultimately, make the best choice for the way that you want to ARK.
Why You Want a Server To Play ARK
ARK is unique because it can become multiple games within one platform. Depending on the server and mode you choose, your gaming experience can be very different from that of another player. 
In addition to gameplay preferences, you'll also get a few other benefits from building your own server. The primary advantages include the following:
Decreased lag/latency.
Smoother gaming experience.
Increased security.
Adaptability to accommodate larger gaming parties.
Most players experience these benefits when they opt for a dedicated server vs a non-dedicated one for ARK. A dedicated server may be the better option, but there are some scenarios where players may opt for non-dedicated. It all comes down to your desired gaming experience. 
What Is a Dedicated Server?
A dedicated server is a hosting environment hosted by an ARK player where all resources are dedicated to one application. In this case, 100% of your server's resources would serve you and your party's ARK: Survival Evolved gameplay.
Some players choose this type of environment when making a gaming server because it allows them to avoid having to deal with the tens of thousands of players on ARK's standard servers. They can create a more intimate gaming environment with parties and lobbies that only contain themselves and their friends. They also don't have to compete for the shared resources Studio Wildcard provides on their public servers. Using dedicated servers also allows players to configure their server settings to make gameplay easier or harder, whereas ARK standard servers are locked at specific settings.
Pros and Cons of an ARK Dedicated Server
Although having dedicated resources to rely on and limiting your gaming experience to just your closest friends may sound enticing, you shouldn't pull the trigger on a dedicated server just yet. Read through this guide, look at this in-depth list of dedicated pros and cons, and compare it to non-dedicated before making your final choice.
Pros
Experience reduced lagging or latency during gameplay due to unrestricted access to bandwidth resources.
Your gameplay will run more smoothly since you're not relying on random party hosts to support your ARK lobby.
The gameplay becomes more secure since no sensitive data or files exist on your server. You're less likely to be the target of a cyberattack because the only things on your server are ARK gaming software and the software to run your server.
Gamers can control the size of their party by simply scaling their server's resources.
You can set an admin password for your server to control who has access to your gaming platform, allowing you to personalize and protect your gaming experience. 
Other gamers can access your server anytime without the host (you) being present. If you set a password and they have it, they're ready to go!
Cons
If you're leaning toward an ARK dedicated vs a non-dedicated server, here are the drawbacks you need to consider:
Running a dedicated server can be costly. Dedicated servers are running around the clock. As a result, you can expect electricity bills that are higher than normal.
If you choose to build your own server, you'll need to purchase another PC or console to play ARK. The platform hosting the server won't have enough resources to also accommodate gameplay.
If you're running your own server, you may be responsible for regular hardware and software maintenance checks. However, you can find tools that will automate these updates for you.
A dedicated server might be the perfect fit for you if you can afford the extra expenses and have the resources available. Typically, gamers choose this type of setup if they plan to play with multiple people signing on from various locations. While they can be a great option in the right scenario, you'll see a much different gaming experience when comparing dedicated vs non-dedicated servers for ARK.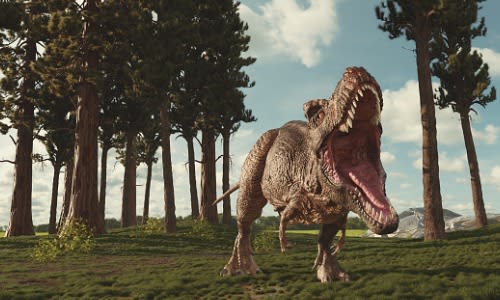 What Are Non-Dedicated Servers?
While still hosted by a fellow gamer, we see a much different landscape with shared vs dedicated servers. However, it's important to reiterate that one option isn't better than the other. They are two sides of the same coin.
So, what's the difference between dedicated and non-dedicated servers for ARK? The primary difference is in the way each platform handles its resources. Where a dedicated server devotes 100% of a resource to one set of players, a non-dedicated server pools resources among multiple platforms. Think of a non-dedicated server as the middle ground between a dedicated server and a public server – the server isn't available to millions. At the same time, however, it also isn't dedicated to just one platform or group of ARKers.
This may pose issues with lagging gameplay or connection disruptions and may frustrate some users, but non-dedicated servers are not without their functionality. 
Pros and Cons of an ARK Non-Dedicated Server
The differences between a non-dedicated and dedicated server for ARK may fit your gaming needs perfectly in the right scenario. Here's a closer look at the pros and cons of non-dedicated servers to see if they fit your ARK gaming style: 
Pros
The benefits of choosing a non-dedicated ARK server are the following:
You'll be able to play ARK and host at the same time.
A non-dedicated server is less costly to set up.
Although resources are shared, security still isn't anything to worry about.
Cons
These are the drawbacks and challenges you may face when choosing a non-dedicated server:
There is very little room for scalability. The server software, OS, bandwidth, and hard drive resources are all preset and leave little room for deploying additional resources on the fly.
Your ARK gameplay will be slower and choppier, and a non-dedicated server may disconnect you from ARK occasionally. If you've ever been kicked back out to the lobby in the middle of a game, you have already experienced a server disconnection. In some cases, your PC may not be able to handle running your server and gameplay at the same time. You may need an equipment upgrade to host a non-dedicated server.
Uptime may be limited. While a dedicated server is online 24/7, there's no guarantee of that kind of uptime with a non-dedicated platform. The connection will shut down if the host decides to log off.
If you're the type of gamer who plans on playing with a small group, then a non-dedicated server might be for you. But you'll also need to ensure these players live close to one another. Non-dedicated servers don't provide adequate power and resources for players to sign on and play together from distant locations.
How To Decide
Life is full of important choices. Unfortunately, like most, choosing a dedicated vs non-dedicated server for ARK isn't something anyone can do for you. The choice is yours and depends heavily on how you plan to play.
If you know it will just be you and a few local buddies signing on to play together, a non-dedicated server is the perfect option. On the other hand, if you're looking to play ARK and connect with a larger group of gamer friends throughout the world, then dedicated is the way to go.
Liquid Web servers can provide everything you need to start your gaming server. We're here to answer any questions you have, and our products also offer DDoS protection for gamers. Contact the team today and let us help you get the most out of your ARK: Survival Evolved experience.